The TrueForce™ Guarantee
From Rosinbomb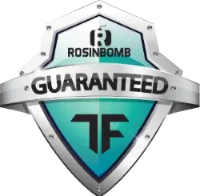 ---

Why is force important? Precise pressure and temperature settings are critical in helping to deliver optimal, reliable rosin yields.
The Choice of Rosin Extraction Professionals - Rosinbomb presses are know the world over as the Gold Standard for Solventless Rosin Production.
Backed by our industry-leading Lifetime and TrueForce Guarantees, Rosinbomb continues to set the bar for the rosin press industry.

Techcrunch named the Rocket
"The Panini Press Of Weed!"
Here's what the exprts are saying
---